'Deep Sleep' - Valerian & Hops Mineral Bath Salt
by Kneipp
For a sound nights sleep.
With pure & natural thermal spring salt.
Description
Helps to ease you into a sounds night's sleep.
Made with pure essential oil of Valerian & Hops which has been known for centuries for its calming qualities, plus pure and natural thermal salt.
Includes
Hops¬Lavender¬Eucalyptus¬Citronella¬Camphor
Free From
Preservatives¬Mineral Oils¬Silicone¬SLS/SLES
Benefits
Whirlpool Bath friendly. ¬One bottle is good for approximately 8-10 baths.
To Use
Directions for a regular bath - Pour approximately 3/4 of a cap of the Bath Salt under running water (97° – 100°F). Stir.¬For best results, bathing time should never exceed 15 – 20 minutes.¬Rinse off.
Directions for a Jacuzzi/whirlpool bath: slowly add 1/4 capful of bath crystals. Turn on jets, turn off if they create too much foam. You may add up to 1 capful of salts as the foam subsides being careful to turn the jets off if it is too sudsy.
About Thermal Salt
Kneipp Mineral Bath Salts contain salt crystals that are generated from salt water that is pumped up 460 meters from an underground sea in Germany. The water is boiled off using Europe's last existing traditional pan method and the remaining salt is then infused with Essential oils. This process allows the Kneipp Mineral Bath Salts to be created without chemical additives, remain free of modern pollution and naturally rich in minerals.
Awards
2013 Harper's Bazaar Beauty Hot 100 Award Winner.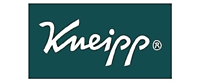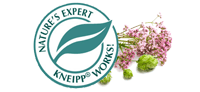 Valerian & Hops
Deep Sleep - For a sound nights sleep.
Kneipp works, naturally.
"Nature has provided us generously with everything we need to remain in good health" (Sebastian Kneipp, 1821-1897)
Established in Bavaria in 1891, Kneipp has been manufacturing contemporary products for health and well-being- proven quality for generations.
Sebastian Kneipp revolutionized naturopathy in the 19th century and created a visionary concept of life. He closely linked together the elements water, plants, exercise, nutrition and balance.