Pure Bliss Herbal Bath
by Kneipp
With Red Poppy and Hemp Seed Oils.
Relaxes body and soul for beautiful moments.
Description
The blend of highly concentrated natural essential oils of Red Poppy and Hemp will provide you with an overwhelming sense of well-being and relaxation from the stress and strain of everyday life. This unique combination creates a wonderful feeling of serenity and peace of mind.
Nourishing oils soften and smooth skin.
Includes
Red Poppy Seed Oil - makes skin feel soft and silky¬ Hemp Oil - contains a high percentage of polyunsaturated fatty acid to richly nourish the skin. It is considered one of natures most precious natural oils.¬ Mandarin Peel Oil¬ Bergamot Fruit Oil¬
Free From
Parabens¬SLS / SLES¬Mineral Oil¬Silicones
To Use
Fill bath add 1 capful of Kneipp Pure Bliss Bath and mix gently.¬Rinse cap after use.
To enhance your relaxing bath experience dim the lights, light candles and listen to soft music.
Sufficient for approximately 10 baths.
Water temperature should be between 97-100F and bathing time should not exceed 15-20 minutes.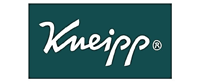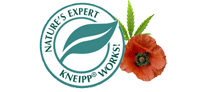 Pure Bliss Range
Red Poppy & Hemp relaxes body and soul.
Kneipp works, naturally.
"Nature has provided us generously with everything we need to remain in good health" (Sebastian Kneipp, 1821-1897)
Established in Bavaria in 1891, Kneipp has been manufacturing contemporary products for health and well-being- proven quality for generations.
Sebastian Kneipp revolutionized naturopathy in the 19th century and created a visionary concept of life. He closely linked together the elements water, plants, exercise, nutrition and balance.