Green Tea Leg Balm
by Fair Squared
Cooling.
Reviving.
Soothing.
Description
Encourages blood circulation in your legs which in turn helps individuals with varicose veins.
Grape Leaf Extract and Green Tea work team together to promote natural contractions of your skin cells and leg tissue. The stringent effect helps prevent varicose veins.
With Fairtrade green tea from India and Fairtrade apricot kernel oil from Pakistan.
Benefits
Vitalises, smooths and refreshes your tired legs.
Rich, nourishing and softening.
Includes
Apricot Oil
Argan Oil
Grape Seed Extract
Green Tea Extract
Free From
Parabens
Phthalates
Sulfates
PEGs
To Use
Apply liberally as required.
Comments & Customer Reviews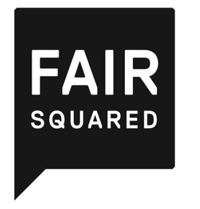 Foot & Leg Care
Natural products
Fair Traded ingredients.
Organic – good for you and good for the environment.
The company want you to like what you see when you glance at a Fair Squared product in your bathroom. And it's certainly not about fancy, and wasteful packaging. What they create are excellent products in beautifully designed and functional containers .
The companies business principles are rooted in transparency, social and environmental acceptability, animal welfare and solidarity with those who are living in less privileged parts of the world.