Magnesium Body Wash
by Life-flo
Magnesium Chloride Brine.
From the ancient Zechstein Seabed.
Super concentrated formula.
Description
Magnesium Body Wash is a magnesium-based shower gel that gently cleanses and nourishes.
Highly concentrated with magnesium chloride mined deep under the earth's surface from the Zechstein Seabed is blended with naturally gentle ingredients to help soften and moisturize your skin.
Formulated with Peppermint and Rosemary essential oils to energize and refresh your body and mind.
Includes
Magnesium Chloride Brine
Peppermint Oil
Rosemary Oil
Free From
Parabens, SLS/SLES, Artificial Colour, Artificial Fragrance, Petrochemicals.
To Use
Use daily in the bath or shower. Lather with water, massage suds onto the skin and then rinse clean.
For external use only. Avoid contact with eyes.
Keep out of reach of children.
If irritation, redness, or discomfort occurs, discontinue use.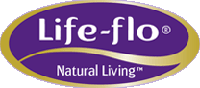 Magnesium Range
Highly concentrated.
Magnesium sourced from the Ancient Zechstein Seabed.
Magnesium was first discovered outside the Greek city of Magnesia. In ancient times, it was used as a natural cure in the form of Epsom salts and as a laxative.
Applying magnesium to the skin is a fantastic way to complement your dietary intake of this essential mineral.