Loyalty Scheme
The Martha Hill Beauty Club is a great way to save money on your favourite Martha Hill & Skin Revivals products.
There are 3 exclusive benefits:
50% discount off your favourite product
Extra 10% discount off all Beauty Naturals orders
Collect Beauty Points
Membership costs £18 and lasts for one year.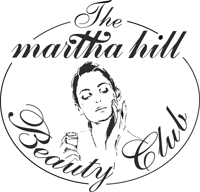 1) Save 50% on your chosen Club Product
This is the main benefit of the Beauty Club. You can select any Martha Hill or Skin Revivals product as your Club Product. Every time you order your Club Product you only pay half price. Throughout the year you can order this product as often as you like.
2) Save 10% across the whole Beauty Naturals range
As well as 50% off your Club Product you will also enjoy a further saving of 10% off all your orders. This extra discount is in addition to our regular offers and discount vouchers.
3) Save with Beauty Points
For every pound you spend we reward you with a Beauty Point. Each 50 points you earn are worth £1.00. At the end of your year's membership we'll send you a voucher to the value of your accumulated points.
---
Who is the Beauty Club for?
If you find you are always ordering the same Martha Hill or Skin Revivals product (such as your favourite moisturiser or cleanser) then the Martha Hill Beauty Club is for you. The 50% discount on your Club Product means you'll soon cover the one-off memebership fee and start making a saving.
What happens at the end of the year?
Your Club Membership will expire after one year. We'll then send you a reward voucher for your accumulated points. The membership does not automatically re-new. It's your choice whether you want to re-join for another year or not.
How to join
At present you can only join the Beauty Club by telephone. You can pay the membership fee at the same time as placing an order and enjoy the benefits straight away. Once you're a member you can place orders by phone or internet and the club discounts will automatically be deducted from your shopping basket.