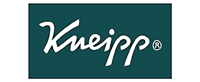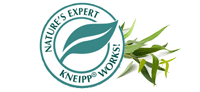 Eucalyptus Range
Sinus Relief.
Kneipp works, naturally.
"Nature has provided us generously with everything we need to remain in good health" (Sebastian Kneipp, 1821-1897)
Established in Bavaria in 1891, Kneipp has been manufacturing contemporary products for health and well-being- proven quality for generations.
Sebastian Kneipp revolutionized naturopathy in the 19th century and created a visionary concept of life. He closely linked together the elements water, plants, exercise, nutrition and balance.
About Eucalyptus
The eucalyptus tree originates from Australia but it has since been cultivated in Europe.
Its oil is often included in therapeutic bath products intended to prevent colds or relieve their symptoms. The essential oil obtained from the leaves of the plant clears the airways and has an invigorating effect on the body and mind.