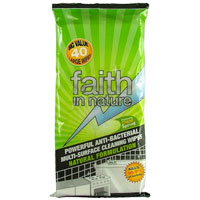 Multi-Surface Anti-Bacterial Cleaning Wipes
Faith In Nature | more info....
FN-9MA | pack of 40 wipes | Sold Out
pack of 40 wipes
Sold Out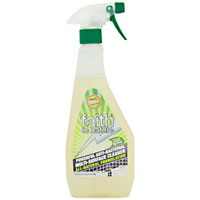 Powerful Anti-Bacterial Bathroom Cleaner
Faith In Nature | more info....
FN-BSC | 500ml spray bottle | Sold Out
500ml spray bottle
Sold Out
include discontinued items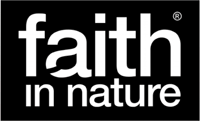 Faith in Nature
Award winning natural beauty product range.
Naturally Sourced ingredients.
No artificial colours or perfumes.
No parabens or SLS/SLES.
Made in the UK.
The business was founded by Rivka Rose over thirty years ago, with a clear mission to produce skin and hair care products from naturally derived sources, that had no synthetic additives and which damaged neither the user nor the environment. This is as true today as it was then.