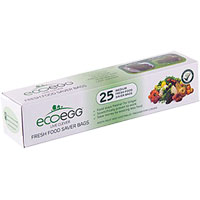 Fresher For Longer Discs
Ecoegg | more info....
EE-DSC4 | pack of 4 | £ 6.00 | Out of Stock
pack of 4
£ 6.00 | Out of Stock
Stock due 26th February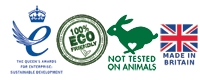 Ecoegg Fresher For Longer
Natural food preservation.
Proven to extend the life of fruit and vegetables.
Ecoegg has won a Queen's Award for Enterprise in Innovation 2016.
Ecoegg was born out of the lack of alternatives to chemical laden laundry products that were kind to skin as well as being natural and effective.

They are passionate about producing eco-friendly products that don't include any harsh chemicals, are environmentally friendly and good for your health.
They are also very proud to manufacture in the UK.
Additional
Wherever possible, eccoegg source raw materials from the UK. Occasionally it isn't possible to do this. In these instances they do their best to ensure goods are transported in a way that minimises tthe carbon footprint as much as possible.