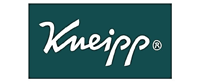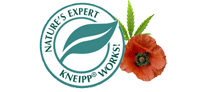 Pure Bliss Range
Red Poppy & Hemp relaxes body and soul.
Kneipp works, naturally.
"Nature has provided us generously with everything we need to remain in good health" (Sebastian Kneipp, 1821-1897)
Established in Bavaria in 1891, Kneipp has been manufacturing contemporary products for health and well-being- proven quality for generations.
Sebastian Kneipp revolutionized naturopathy in the 19th century and created a visionary concept of life. He closely linked together the elements water, plants, exercise, nutrition and balance.
About Red Poppy
Known traditionally as a mental sedative, Red Poppy, in this unique combination with relaxing Hemp, takes the edge off a stressful day letting your mind float off to a serenity and peace of mind. Nourishing oils soften and smooth skin.