Cream Soap - Lavender
by Organii
Description
Natural soap distinguished by the creamy foam and unique aroma's.
Made in the traditional way using open batch kettles, essential oils and shea butter are added at the end of the process to keep all the benefits of essential oils and moisturising Shea Butter.
Benefits
Vegan,
Dermatologically tested,
Certified by Ecocert
Choose From
ROSE - Wild Rose natural essential oil gives that Old English Country Cottage floral aroma.
LAVENDER - Lavender natural essential oil is a relaxing traditional lavender scent.
ALMOND - The scent of Almond is irresistible fresh smelling from pure natural essential oils.
LIME - The scent of Lime Blossoms is zesty and refreshing from pure natural essential oils.
NEUTRAL FRAGRANCE FREE - No essentials oils or fragrance, soap in its purest form.
Free From
No synthetic colours,
No synthetic fragrances,
No synthetic preservatives
No animal fats
No parabens
No petrochemicals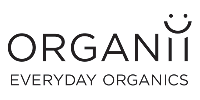 Natural Soaps
ORGANii has been created to offer the consumer the choice of everyday, ethical, organic toiletries whilst being mindful of the whole family, as well as vegans.
The consumer expects value for money, good prices, effective formulas and that is exactly what the Organii range of natural and organic skincare gives.
The complete range of products has been certified by either Ecocert, ICEA, or Soil Association, as well as being suitable for vegans.
Some of the products have been registered with the Vegan Society.