Cucumber Skin Tonic
by Martha Hill
With Chamomile and Elderflower.
Lightly astringent for all skin types.
Description
Refresh your skin and complete your cleansing routine with this soothing, replenishing, skin brightening tonic.¬Lightly astringent this clear lotion has a fresh natural fragrance and will help to refine pores, improve skin tone and re-hydrate.¬Calms minor irritations and leaves skin smooth, supple and revitalised.
Includes
Cucumber.¬Elderflower.¬Witch hazel.¬Chamomile.
Free From
Petro-chemicals.¬Parabens.¬Artificial fragrance.¬Colour.
Benefits
Made in the UK.¬Vegan.
To Use
After cleansing moisten a cotton pad and gently apply to face and neck.¬ Re-apply during the day to cool and refresh. ¬Allow to be absorbed and then apply moisturiser.¬ Good for combination and spot and acne prone complexions.
Related Products
Camomile and Herbal Skin Care Ranges.
Additional Information
About Witch Hazel: It has a long history of use primarily to treat inflammations, bites, stings and skin sores and bruising. The extract acts as an astringent, firming and tightening tissue and helping reduce itching and irritation.
About Camomile: Chamomile has been used for generations and is one of the most widely used botanicals. Recognised for its antiseptic and healing qualities it is also carminative, emollient, and anti-inflammatory. The oil contains 'azulene' which helps to reduce puffiness and lifts impurities. Chamomile oil also has great wound healing properties and is extensively used to treat skin problems such as rashes, acne, eczema, psoriasis, hypersensitive skin and allergic conditions. Other compounds found in camomile oil help to strengthen the skin and reduce redness.
About Cucumber Extract: With both moisturising benefits and mildly astringent cucumber extract is also very soothing, helps relieve puffiness and is naturally cooling. Cucumber will also gently exfoliate, tighten and help revitalise the skin.
About Elderflower Extract: Elder has been called "people's medicine chest" and the flowers were used in cosmetic preparations in ancient Egypt. Elderflower extract helps to soften skin, treats acne, blemishes, rashes and sunburn. It may also help to "fade freckles and wrinkles". The herb is astringent and contains a substance called Eldrin which helps to soothe weak capillaries and is a natural anti-inflammatory agent.
Comments & Customer Reviews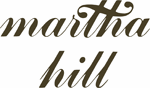 Camomile Skin Care Range.
Recommended for Combination skin and for skin prone to Acne.
Camomile has long been recognised as a valuable aid to beauty and the herb was widely used in skin, hair and bath preparations. Camomile is a gentle herb and has a calming, soothing effect on damaged or sensitive skin.
Martha Hill Cucumber Skin Tonic is the ideal tonic to include with the Camomile range.