Camomile Moisture Milk
by Martha Hill
Suitable for all skin types.
Also recommended for younger skin.
Description
This light, hydrating lotion is easily absorbed, and will effectively moisturise, protect and maintain elasticity.
Skin easily irritated and prone to spots will find this skin soothing and calming lotion the perfect daytime moisturiser.
Free From
Mineral oil.
Parabens.
Artificial colour.
Artificial fragrance.
Chemical Sunscreen.
Benefits
Made in the UK.
Vegan.
To Use
Gently massage to face and neck after cleansing and toning.
At night for additional benefits massage a few drops of rosehip oil over face and neck and then apply the lotion.
Additional Information
About Camomile: Chamomile has been used for generations and is one of the most widely used botanicals. Recognised for its antiseptic and healing qualities it is also carminative, emollient, and anti-inflammatory. The oil contains 'azulene' which helps to reduce puffiness and lifts impurities. Chamomile oil also has great wound healing properties and is extensively used to treat skin problems such as rashes, acne, eczema, psoriasis, hypersensitive skin and allergic conditions. Other compounds found in camomile oil help to strengthen the skin and reduce redness.
Comments & Customer Reviews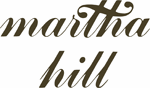 Camomile Skin Care Range.
Recommended for Combination skin and for skin prone to Acne.
Camomile has long been recognised as a valuable aid to beauty and the herb was widely used in skin, hair and bath preparations. Camomile is a gentle herb and has a calming, soothing effect on damaged or sensitive skin.
Martha Hill Cucumber Skin Tonic is the ideal tonic to include with the Camomile range.