White & Bright Additive
by Lab Nat
Natural Stain Removing Powder.
AIAB Certified.
Ecological.
Description
Natural sodium percarbonate is the ecological substitute for chemical bleaches. Activating oxygen during washing it eliminates stains, bleaches and sanitizes even at low temperatures.
Just add to your wash
Benefits
Hyper concentrated
Hypoallergenic
Biodegradable
Free From
OPTICAL BRIGHTENERS
FORMALDEHYDE
BENZENE
BUTOXYETHANOL
To Use
Add to normal detergent in the washing machine.
To remove stains pre-wash, sprinkle onto stains and rinse in warm water.
Also use around the house for all washable surfaces to sanitise.
Comments & Customer Reviews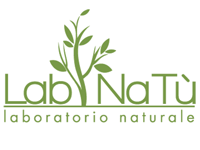 Eco Household Detergents
100% natural eco detergents.
Free from chemical additives, bleaches and petroleum.
Certified by the Italian Association for Organic Farming.
Natural - Only natural and mineral ingredients that act effectively respecting both the environment and the person. Concentrated to minimise use.
Ecological - Biodegradable they do not contain water, they do not consume it and the lower volume of powders allows a significant saving on logistics.
Without harmful chemistry - No optical whiteners, preservatives or petroleum derivatives. For a healthier home and protected environment.