Diswasher Powder (Tester)
by Lab Nat
AIAB Certified
Hyper Concentrated.
Biodegradable.
Description
100% natural powder with percarbonate which releases active oxygen, cleans and sanitizes naturally.
Limescale is dissolved by natural citric acid. The result, bright dishes without harmful chemistry.
With a subtle orange fragrance.
Comments & Customer Reviews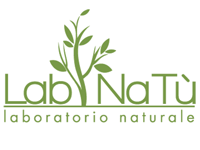 Eco Household Detergents
100% natural eco detergents.
Free from chemical additives, bleaches and petroleum.
Certified by the Italian Association for Organic Farming.
Natural - Only natural and mineral ingredients that act effectively respecting both the environment and the person. Concentrated to minimise use.
Ecological - Biodegradable they do not contain water, they do not consume it and the lower volume of powders allows a significant saving on logistics.
Without harmful chemistry - No optical whiteners, preservatives or petroleum derivatives. For a healthier home and protected environment.