L.A. Hold Hair Spritz
by Giovanni
Description
Great for under the lights, or for hot, hot nights. Spray this hard holding mist all-over your finished style for total control.
A natural alternative to harsh hair spray; this L.A. Hold Hair Spritz will hold your style in place in all conditions - heat especially - all day long. It retains style and adds shine as well as washing out easily, leaving a conditioned feel.
Benefits
Holds hair hard and in place all day
Retains style and adds shine
Washes out easily , leaving a conditioned feel
Suitable for all hair types
Includes
Aloe Vera
Sunflower Oil
White Birch Extract
Mallow Extract
Chamomile Extract
Lavender Extract
Rosemary Extract
Thyme Extract
Coltsfoot Extract
Nettle Extract
Free From
Parabens
Sulfates
Mineral Oil
Colourants
To Use
Mist all over finished style. Use more for hard hold, less for slightly lighter hold.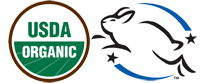 Eco Chic Hair Styling Technology
Certified Organic Ingredients.
The elements of Earth, Wind, Fire and Water represent a unique combination of certified Organic Botanicals and incredible style.
With Giovanni, you have a select range of treatments and styling products to help style, shape and maintain your style all day.
This family owned company are committed to creating only the purest formulations, packaged in the most original bottles.