Digestion Calming Drops
by Weleda
Natural plant extracts in a pleasant-tasting easy dose.
Oral Drops.
Description
Calm your stomach after too much to eat or drink, during travel or when nausea and indigestion threaten to spoil your day.
A traditional herbal medicinal product used for the symptomatic relief of nausea, stomach ache and upset stomach.
Exclusively based upon long-standing use as a traditional remedy.
Includes
Melissa Leaf
Nutmeg Seed
Cinnamon Bark
Angelica Root
Distillate from Corinder, Clove, Lemon
Ethanol
To Use
For oral use only
Adults, the elderly and children over 12 years of age: 10-20 drops in a little water every hour as required up to 8 times a day, or as directed.
Cautions
Do not use if you are allergic to any of the active substances, excipients or Peru balasm.
Do not use in children under 12 years of age.
Do not use with other medicines known to interact with alcohol e.g. metronidazole.
Do not use during pregnancy or breast-feeding.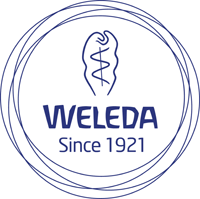 Natural Herbal Remedies
Based on traditional use only.
In harmony with nature and the human being.
t all began with a hospital and a pharmaceutical laboratory – founded by a Dutch doctor, an Austrian philosopher and a chemist and pharmacist from Munich.
Now it has become the world's leading manufacturer of holistic, natural, organic cosmetics and pharmaceuticals for anthroposophic therapy.