Honey Skin Care Cleansing Duo
by Martha Hill
Size:

2 x 150ml bottles

Ref:

MH-HCO

Price:

£14.40 £ 12.00 Out of Stock

Special Offer - save 17%
Honey Cleansing Lotion
Rosewater Skin Tonic
For dry, sensitive, problem skin.
Description
Two products to thoroughly cleanse, leaving skin refreshed and supple.
Set Includes
Honey Cleansing Lotion - 150ml bottle
A light, creamy emulsion to soothe sensitive or problem skin, smoothing rough patches and effectively lifting all impurities. Leaves skin feeling supple and refreshed. Enriched with moisturising apricot oil, anti-oxidant green tea extract and soothing cucumber extract. Water soluble, just wipe off with a cleansing pad and rinse with warm water.
Rosewater Skin Tonic - 150ml bottle
Perfect for dry or sensitive skin and lightly astringent, this clear lotion has a deliciously calming rose fragrance and will help to refine pores, improve skin tone and re-hydrate. Soothes minor irritations and leaves skin smooth, supple and revitalised. This gentle tonic revives tired-looking skin helping to promote a bright radiant complexion.
Benefits
- Recommended for sensitive skin.
- Helpful for acne or blemish prone skin.
Free From
Artificial colour & fragrance.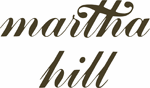 Honey Skin Care Range
Recommended for dry or problem skin.
Fragrance free.
Suitable for easily irritated or acne prone complexions.
Martha Hill's Honey Skin Care Range includes pure English Honey, a natural humectant and rich in vitamins and minerals, and is enriched with Apricot Oil and Green Tea Extract to moisturise, soothe and soften.
Suitable for complexions that are: problem; prone to adult acne; extra sensitive; dry.
Free from Artificial Fragrance, Colour and Chemical Sunscreens.