Tea Tree Pure Essential Oil
by Martha Hill
Australian origin.
Anti-fungal.
Anti-bacterial.
Bracing.
Description
Tea Tree Essential Oil is known as "the medicine cabinet in a bottle". Undoubtedly this powerful essential oil has a great many uses and is a useful addition to have on hand for healing, cleaning, curing and soothing a multitude of problems.
A natural antifungal, antibacterial, antiviral, anti-infection this oil is also bracing and revives flagging energy.
The Australian Aborigines were the first to use Tea Tree when they began to harvest the leaves for their medicinal use.
Tea Tree oil has been shown to be effective against bacterial and other microbial organisms.
Includes
100% pure essential oil.
Benefits
For Wounds and Abrasions - Soothes and helps prevent infections.
For Acne - The anti-bacterial effect helps maintain clear skin.
For Athlete's Foot - The anti-fungal benefita work on any fungal infections.
For Common Cold - Helps to relieve a stuffy nose.
For Dandruff and Irritated Scalps - Use to prevent dandruff and soothe an irritated scalp.
As an Insect repellent - Also a parasiticide and used by many as a flea, headlouse and insect repellent.
To Use
To heal wounds - Add 5 drops of Tea Tree Oil in a bowl of warm water to clean the abrasion.
For fungal infections - Keep infected area clean and dry. Apply directly to the affected area until fungus is completely healed. If the oil makes the skin sensitive, dilute in a carrier oil.
To relieve cold symptoms - Add a few drops to a bowl of hotwater. Cover your head with a towel and inhale the steam. It can also be added to a vaporizer.
For dandruff and irritated scalps - Add 4 - 5 drops of Tea Tree Oil to the rinsing water.
Tea Tree oil is non-toxic. It is generally non-irritating but as with all essential oils those with sensitive skin should use the oil in low dilutions to begin with.
Comments & Customer Reviews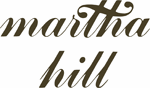 Martha Hill
Serious herbal skin care for over 40 years.
With the original range formulated in the late 1960's Martha Hill was well ahead of her time in producing a range of skincare products based on the purest natural ingredients.
All Martha Hill products are formulated to react to your skin's daily needs. They are finely balanced to ensure that your skin receives the care it deserves. Based on a carefully researched combination of the finest natural oils and extracts they are designed to cleanse, tone, moisturise and nourish: the four essential steps to a healthy, glowing complexion.