White Mulberry Light & Bright Vanishing Cream
by Martha Hill
Contains natural ingredients.
Hydroquinone-free.
Very gentle and suitable for daily use.
Description
This light cream helps brighten your complexion and over time reduces the appearance of dark spots. Natural skin-lightening ingredients help fade freckles, age spots, sun damage and uneven skin tone helping to brighten and smooth the skin's surface.
Enriched with moisturising sunflower oil, jojoba oil and grapeseed oil to nourish and soften and with aloe vera to soothe and moisturise.
Natural skin lightening White Mulberry inhibits tyrosinase, the enzyme that triggers the production of melanin. This inhibiting quality of mulberry root is not only one of the most potent, but also the most gentle and is soothing and non-irrititant, even in high concentrations.
This light moisturiser doesn't sit on the skin or overload it and vanishes completely, leaving beautifully soft skin with youthful luminosity.
Benefits
Helps minimise the appearance of freckles, age-spots and pigmentation.
Evens skin tone and brightens.
Natural emollients keep skin soft and supple.
Suitable for all skin types.
Made in the UK.
Includes
Sunflower Oil
Grape Seed Oil
Jojoba Oil
White Mulberry Extract
Sodium Phytate (from Rice Bran)
Coconut Alcohol
Free From
Mineral Oil
Parabens
MI/MIT
Colour
Perfume
Sulfates
Silicones
To Use
Apply daily to cleansed face and neck. Smooth evenly in gentle strokes until fully absorbed, paying close attention to areas of uneven skin tone and dark spots.
Use alone or under your daily moisturiser.
It does take time to fade dark spots etc, the effect is not instant.
Not just for face and neck anywhere with pigmentation and un-even skin tone will benefit.
Comments & Customer Reviews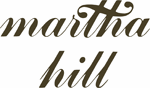 Martha Hill
Serious herbal skin care for over 40 years.
With the original range formulated in the late 1960's Martha Hill was well ahead of her time in producing a range of skincare products based on the purest natural ingredients.
All Martha Hill products are formulated to react to your skin's daily needs. They are finely balanced to ensure that your skin receives the care it deserves. Based on a carefully researched combination of the finest natural oils and extracts they are designed to cleanse, tone, moisturise and nourish: the four essential steps to a healthy, glowing complexion.