No.4 Night Cream (unlabelled)
by Martha Hill
Night-time nourishment for normal to dry skin.
Made in the UK.
Description
This rich, nourishing cream will restore a natural glow, help to repair daytime damage, minimise the appearance of premature lines, and promote a smooth, supple complexion.
This rich, nourishing night cream helps hydrate and revitalise the complexion and you will wake to a refreshed skin.
Includes
Wheatgerm.¬Carrot oil.¬Beeswax.¬Witch Hazel.
Free From
Artificial Colour.¬Fragrance.
To Use
Using fingertips gently dot over face and neck and then gently massage.
Comments & Customer Reviews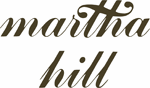 Original Herbal Skin Care Range.
Martha's original four products are unique in their formulation. They are formulated to work together to provide a daily balanced skin care programme. Originating from the late 1960's they are just as popular today.
Suitable for complexions that are:¬ * Normal to Dry.¬* Combination Skin.