Honey Hydro Moisturiser
by Martha Hill
For dry, sensitive, problem skin.
With apricot & green tea.
Suitable for skin prone to adult acne and roseacea.
Description
A gentle, soothing daytime moisturiser to revitalise dull skin, help maintain moisture balance and protect throughout the day. Enriched with Apricot Oil and Green Tea Extract to soothe and calm.
Free from any fragrance and easily absorbed this non-oily cream will keep your skin smooth and supple.
Includes
Apricot oil
Green Tea extract
Honey
Free From
Artificial colour.
Fragrance.
Chemical sunscreen.
To Use
Apply every morning to face and neck after cleansing and leave to be absorbed.
About Honey
Honey is a natural anti-oxidant and an effective moisturiser, having the ability to both absorb and retain moisture. Honey is a natural antiseptic and lifts impurities from the pores making it an ideal cleansing agent. Egyptian beauties regularly applied honey and milk to the face to keep the skin young-looking, radiant, and smooth.
About Apricot Oil
Apricot kernel oil is readily absorbed into the skin without leaving an oily residue behind. It is perfect for dry skin, and is mild enough for the most sensitive, delicate complexions. The oil contains both oleic and linoleic essential fatty acids and is high in vitamins A and E. It will help to soothe dry, sensitive and irritated skin.
About Green Tea
Green Tea (camelia sinensis) has many skin benefits and studies have credibly demonstrated that topical green tea formulations reduce sun damage by quenching free radicals and reducing inflammation. Further studies also showed benefits in the treatment of roseacea. High in polyphenols the extract may slow down the development of wrinkles and fine lines, soothe stressed skin and firm and restore skin tone.
Comments & Customer Reviews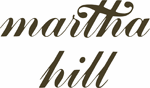 Honey Skin Care Range
Recommended for dry or problem skin.
Fragrance free.
Suitable for easily irritated or acne prone complexions.
Martha Hill's Honey Skin Care Range includes pure English Honey, a natural humectant and rich in vitamins and minerals, and is enriched with Apricot Oil and Green Tea Extract to moisturise, soothe and soften.
Suitable for complexions that are: problem; prone to adult acne; extra sensitive; dry.
Free from Artificial Fragrance, Colour and Chemical Sunscreens.