Washing Machine Cleaner
by Lab Nat
Natural, biodegradable powder.
Description
A natural powder to remove limescale, dirt, odours and build
up in your machine. Contains an anti-scratch additive, protects
the metal parts and extends the life of your machine.
Eliminates odours and keeps drains clean.
Saves on energy consumption.
To Use
Add 24g to the dispenser and use a high temperature wash with the machine empty.
Use once a month
100g provides 4 washes.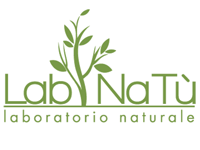 Eco Household Detergents
100% natural eco detergents.
Free from chemical additives, bleaches and petroleum.
Certified by the Italian Association for Organic Farming.
Natural - Only natural and mineral ingredients that act effectively respecting both the environment and the person. Concentrated to minimise use.
Ecological - Biodegradable they do not contain water, they do not consume it and the lower volume of powders allows a significant saving on logistics.
Without harmful chemistry - No optical whiteners, preservatives or petroleum derivatives. For a healthier home and protected environment.