Herbal Bath Collection (6 pcs)
by Kneipp
6 Herbal Bath Oils
Plant and herbal based formulas to restore and maintain well being.
Description
Kneipp's best selling Herbal Bath remedies and Aroma-Baths in this convenient "Set of 6" Travel Size Baths.
Kneipp Herbal Baths are plant and herbal-based formulas to help restore and maintain well-being, naturally. Formulated with beneficial levels of essential oils, each chosen to enhance body and mind. Each of Kneipps highly concentrated bath oils contains approx. 30% of essential oils.
Each travel size bottle is sufficient for 2 bathing experiences.
Set Includes
Cold Season - Eucalyptus Oil stimulates and helps relieve sinuses especially during the cold and flu season.
Balancing - Lavender Oil known for its balancing effects helps to combat mental and physical fatigue.
Sweet Dreams - Valerian & Hops promote relaxation and a sound nights sleep. Additional lavender essential oil gives it a balancing effect on body and mind.
Pure Bliss - Red Poppy & Hemp relaxes body and soul and provides an overwhelming sense of peace and serenity from the stresses of everyday life.
Back Comfort - Devils Claw is recognised for its powerful anti-inflammatory properties making it ideal for comforting the body.
Enjoy Life - Lemon & May Chang help lift spirits.
Free From
SLS
SLES
Parabens
Mineral Oil
Artificial Fragrance
To Use
Fill the bath, add one or two capfulls and mix gently.
Water Temperature: 97-100 F/ 36-38 C.
Bathing time: 15-20 minutes.
Comments & Customer Reviews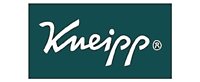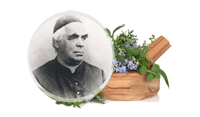 Kneipp
"Nature has provided us generously with everything we need to remain in good health." - Sebastian Kneipp.~
Kneipp works, naturally.
At Kneipp, quality is all-important. The products, which are left in as natural a state as possible, are manufactured with the greatest of care, not unlike prescription medicines.
The extraordinarily high standard of quality of Kneipp products is based on painstaking composition of the ingredients, the scientifically proven efficacy of the formulas and naturopathic and pharmaceutical experience and knowledge that has been passed on for generations.