Muscle Soothing Herbal Bath - Juniper
by Kneipp
With Wintergreen, Pine and Eucalyptus.
Benefits tired and strained muscles.
Highly concentrated.
Description
This concentrated bath treatment is soothing for tired and sore muscles. This herb formed the legendary magic wreath which Romans used to ward off evil spirits.
Juniper is a natural anti-inflammatory and helps improve circulation and relieves muscle tension. The blend of aroma-intensive juniper, wintergreen and rosemary oils relaxes and soothes tired and strained muscles. It also helps relieve tension and stress making this the perfect choice for use after physical activity.
Includes
Juniper.¬Rosemary.¬Wintergreen.¬Eucalyptus
Free From
SLS.¬SLES.¬Parabens.¬Mineral Oil¬Paraffin¬Silicone
Skin tolerance confirmed by dermatologists.
Benefits
Helps soothe and relax after sports or any strenuous activity where you are anticipating sore muscles or tiredness due to over-exertion.
Natural pain relief helps improve circulation and relieves muscle tension.
To Use
This is a highly concentrated bath treatment.¬ Just add one capful to warm water. Immerse yourself for 10 to 20 minutes.¬ Sufficient for 10 baths.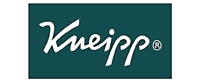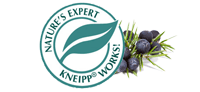 Juniper Range
Muscle Soothing.
Kneipp works, naturally.
"Nature has provided us generously with everything we need to remain in good health" (Sebastian Kneipp, 1821-1897)
Established in Bavaria in 1891, Kneipp has been manufacturing contemporary products for health and well-being- proven quality for generations.
Sebastian Kneipp revolutionized naturopathy in the 19th century and created a visionary concept of life. He closely linked together the elements water, plants, exercise, nutrition and balance.