Anti-Bacterial Multi Surface Wipes
by Ecozone
Kills 99.9% of bacteria.
100% biodegradable.
Description
Handy wipes for general cleaning.
Benefits
Tough on grease & easy to use.
Biodegradable & alcohol free.
Kills 99% of bacteria including e-coli, listeria, salmonella and mrsa.
Vegan
Made in the UK
To Use
Peel back the opening on pack front.
Remove wipe and use as desired.
Re-Seal the pack.
Cautions
Do not use for skin cleansing
Users with damaged or sensitive skin should wear gloves.
Not suitable for use on marble or granite.
Not suitable for porous surfaces, fabrics or personal hygiene.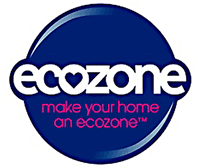 Household Cleaning
Earth friendly, green products.
Mission - to 'Make Your Home an Ecozone'.
We want to reduce the amount of toxic chemicals you live with. Homes should be safe, clean places for people to flourish, not germs. But we don't see why giving dirt the heave-ho means letting loose all manner of planet-zapping toxins. For Ecozone being green's not about attaining some elitist or hippy ideal. Respecting the environment can be a way of living every day. By giving planet-friendly solutions to your household problems, they hope you'll be able to make choices that are better for you and everyone else, the world over.