Coconut & Frangipani Moisture Boost Shampoo
by Faith In Nature
For normal to dry hair.
Creamy Coconut blended with Frangipani.
Description
Contains Organic Coconut Oil infused with exotic Frangipani, to cleanse hair, helping it to look and feel hydrated and revitalised.
Blending the delicious, sweet and creamy notes of Coconut surrounded with a heart of lush and rich Frangipani - a delicate flower found in the Caribbean, to create a truly tropical and uplifting aroma.
Benefits
Add a shot of moisture to your hair
For frequent use
99.0% Naturally Derived Ingredients
Vegan friendly
Made in the UK
Includes
Sea Salt
Coconut Oil
Frangipani Extract
Black Oat Extract
Sunflower Seed Oil
Free From
Parabens, SLS/SLES, Petrochemicals and colourants.
To Use
Massage gently into wet hair, rinse well and repeat if required. For best results, follow with the Moisture Boost Conditioner.
n case of contact with eyes, rinse with clean water immediately. If irritation occurs, stop use.
Keep out of reach of children.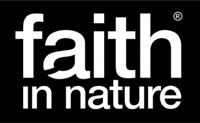 Brave Botanicals
Natural Shampoo & Conditioner.
Building on over 40 years of expertise, they have carefully crafted a brand new range of Shampoos and Conditioners, showcasing their finest and most adventurous blends.
Believing in nature and the power of plants, Faith In Nature have chosen nature's ingredients not only for their delicious fragrances but for their healing qualities and powerful benefits.
The plants that Faith In Nature use in their products smell wonderful, but that's not the only reason they use them. They have an unwavering belief in their power, and each one has been chosen for its healing qualities – resulting in products that work just as nature intended.