Aromatic Chest Rub
by Badger
Eucalyptus & mint.
Certified organic.
Description
Rub it in and Breathe Deep! Developed specifically for Badger Rebecca (Bill and Katie's daughter, and now Badger's Director of Product Development), this product holds a special place in Badger hearts – and it works! Promotes deep breathing and relaxation, and is safe for the whole family to use. Organic Essential Oils of Eucalyptus, Rosemary, Ravensara and Tea Tree are traditional herbs used to soothe and ease minor coughs, colds, and stuffy noses. USDA Certified Organic, and petroleum-free. This product was formerly named Winter Wonder Balm. This is not a medicine or a drug: this is a traditional remedy that supports your body's innate ability to heal itself. If symptoms persist, seek professional assistance.
Includes
Olive fruit oil¬Castor seed oil¬Golden Yellow Beeswax¬Camphor leaf oil¬Tea Tree leaf oil¬Tangerine leaf oil¬Eucalyptus leaf/stem oil¬Peppermint leaf/stem/flower oil¬Rosemary stem/flower extract¬Lavender flower oil¬Ginger root extract¬Marjarom flower oil
Benefits
- Safe for the whole family. - Natural and effective relief from coughs, colds & stuffy noses. - Can be used as a soothing chest rub, or as a steam inhalant when added to a humidifier or pot of hot water.
To Use
You can use this as a relaxing chest rub, or put 1/2 teaspoon in a humidifier or pot of hot water as a steam inhalant. Can be applied directly on the nose & lips for a more concentrated smell. Breathe deep, and feel better!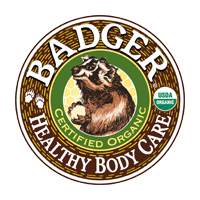 Soothing Balms
100% Natural, totally good.
USDA Certified Organic and petrolatum-free.
Presented in portable ointment tins.
The key to these super soothing balms is in the ingredients: Organic Extra Virgin Olive Oil and Beeswax. They are rich in natural ferments, enzymes, vitamin E, and essential fatty acids, which leave your skin feeling silky smooth. This simple combination of oil and wax is combined with naturally therapeutic essential oils.
Free of artificial ingredients, fragrances, dyes, parabens, GMOs, synthetics, or harsh ingredients.