Muscle Rub
by Badger
Ref:

BA-232

Price:

£ 6.99 Add to Basket

Buy any 2 tins and get free Badger Focus Balm *
* Buy any 2 Badger Balm tins and get Badger Focus Balm for free. Prices will be automatically adjusted in your shopping basket. Offer limited to one free product per order.
Cayenne & ginger.
Certified organic.
Description
Experience the power of Cayenne Pepper and Ginger to gently soothe and relax tense, sore muscles.
This balm gently warms and stimulates circulation, to help keep muscles and joints loose before and after exercise. Good for the skin and it smells great.
Only includes healing oils and botanical extracts that have been used to soothe over-worked muscles naturally and effectively for centuries.
Plus,the base ingredients soften and smooth skin while melting away tension.
Includes
Olive fruit Oil
Beeswax
Castor seed oil
Ginger root oil
Cayenne fruit extract
Lemongrass leaf oil
Rosemary stem/flower oil
Cardamon fruit oil
Ginger root extract
Rosehip fruit extract
Marjoram flower oil
Sage leaf oil
Benefits
Cayenne Pepper and Ginger gently soothe & relax tense, sore muscles.
Stimulates circulation to warm and loosen muscles before & after exercise.
Smells great, not like your usual sports rub.
To Use
Apply directly to skin on shoulders, knees, elbows, back, or anywhere you're sore. Use to soothe the everyday aches & pains from exercise and hard work.
Caution: contains Cayenne - please avoid contact with eyes, nose, mouth, and other sensitive areas.
Comments & Customer Reviews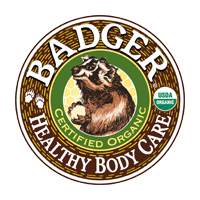 Soothing Balms
100% Natural, totally good.
USDA Certified Organic and petrolatum-free.
Presented in portable ointment tins.
The key to these super soothing balms is in the ingredients: Organic Extra Virgin Olive Oil and Beeswax. They are rich in natural ferments, enzymes, vitamin E, and essential fatty acids, which leave your skin feeling silky smooth. This simple combination of oil and wax is combined with naturally therapeutic essential oils.
Free of artificial ingredients, fragrances, dyes, parabens, GMOs, synthetics, or harsh ingredients.