Spring Clean Deep Cleansing Mask
by Amie
Purifies pores, combats oiliness & blemishes.
With Organic Peppermint, White Clay & Lime Butter.
Suitable for sensitive skin.
Description
A wonderfully refreshing deep-cleansing treatment that works pore-deep to draw out dirt and impurities while soaking up excess oil and helping prevent blemishes.
Cools and refreshes leaving skin feeling really clear, clean and smooth.
Includes
Kaolin¬Beeswax¬Lime¬Peppermint
Free From
Parabens¬Mineral Oils¬Sulphates¬GM Ingredients¬ Petrochemicals¬
Benefits
pH Balanced¬Helps keep pores clear.¬Dermatologically tested.¬Suitable for sensitive skin.¬Made in the UK
To Use
Smooth a fine layer over your face avoiding the delicate skin around the eye area.¬Sit back, relax and allow to dry for 10 minutes.¬Splash off with warm water and pat face dry.¬For best results, use once or twice a week.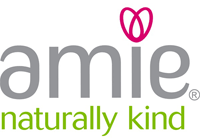 Amie
Pure & natural beauty.
Suitable for sensitive skin, pH balanced.
Suitable for vegans and vegetarians.
Dermatologically tested.
Award-winning Amie natural beauty products – the natural way to achieve perfect, flawless skin.
Bursting with natural plant and botanical extracts and free from harsh chemicals, Amie products are gentle yet super-effective.
Ideal for sensitive skin that can be oily and prone to breakouts or dryness, they have been especially designed to work in complete harmony with your skin to help keep it clear, soft and radiant.
Lovingly created in the UK, Amie – meaning "friend" in French – is truly "your skin's best friend".