Peony Plum Triple Milled Soap
by Aromas Artesanales de Antigua
Size:

200g bar

Ref:

AA-598

Price:

£ 3.95 Add to Basket

Any 3 for £9.99 - Aromas Artesanales Floral Soaps & Hand Creams *
* Mix & Match any 3 Floral Fragrance Triple Milled Soaps or Luxury Hand Creams and only pay £3.33 each. Prices will be automatically adjusted in your shopping basket.
Description
Clean and delicately fragrance your skin using an Aromas Artesanales de Antigua (AAA) Peony Plum Soap. This herbaceous, floral scent offers pure indulgence with hints of patchouli and cedarwood.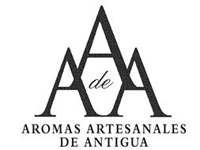 Aromas Artesanales de Antigua
Luxury bath and body products.
An extensive new range of products with packaging and fragrances inspired by the lush Guatemalan environment.
The AAA skin care products are available in two fragrance groups: Aromatherapy and Floral. You're sure to find a scent you adore across this vibrant selection of toiletries and gifts.