Orange Blossom Luxury Hand Cream
by Aromas Artesanales de Antigua
Size:

60ml tube

Ref:

AA-384

Price:

£ 3.95 Add to Basket

Any 3 for £9.99 - Aromas Artesanales Floral Soaps & Hand Creams *
* Mix & Match any 3 Floral Fragrance Triple Milled Soaps or Luxury Hand Creams and only pay £3.33 each. Prices will be automatically adjusted in your shopping basket.
The beautiful fragrance of flowers.
Classic metallic tube.
Description
Beautifully aromatic, intensely sweet yet fresh and enticing.
Orange Blossom creates a beautiful fragrance for this decadent cream, containing natural Shea Butter that moisturises, nourishes and soothes hands.
Use regularly for beautifully soft skin.
Presented in a classic metallic tube with vibrant label design inspired by the Antiguan landscape.
Includes
Shea Butter
To Use
Massage into your hands. Use regularly.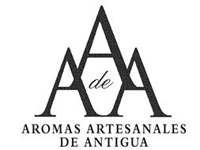 Aromas Artesanales de Antigua
Luxury bath and body products.
An extensive new range of products with packaging and fragrances inspired by the lush Guatemalan environment.
The AAA skin care products are available in two fragrance groups: Aromatherapy and Floral. You're sure to find a scent you adore across this vibrant selection of toiletries and gifts.