Lotus Flower Triple Milled Soap
by Aromas Artesanales de Antigua
Size:

200g bar

Ref:

AA-321

Price:

£ 3.95 Add to Basket

Any 3 for £9.99 - Aromas Artesanales Floral Soaps & Hand Creams *
* Mix & Match any 3 Floral Fragrance Triple Milled Soaps or Luxury Hand Creams and only pay £3.33 each. Prices will be automatically adjusted in your shopping basket.
The beautiful fragrance of flowers.
Description
The fragrance of the Lotus flower is rich and intoxicating and initially is very sweet but softens to warm, floral musky note.
Inspired by the tropical flowers and fruits of Antigua, Guatemala, these fragrant soaps are infused with high-quality ingredients.
Each soap bar provides a rich lather to cleanse and moisturise while relaxing fragrances calm and refresh.
The lovely artisan, hand crafted paper wrapping makes these soaps luxurious gifts!
Includes
Palm Oils
Shea Butter
Glycerin
Related Products
Choose from ten floral fragranced soap bars, each coordinating with an Floral Luxury Hand Cream.
Comments & Customer Reviews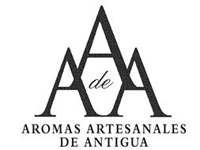 Aromas Artesanales de Antigua
Luxury bath and body products.
An extensive new range of products with packaging and fragrances inspired by the lush Guatemalan environment.
The AAA skin care products are available in two fragrance groups: Aromatherapy and Floral. You're sure to find a scent you adore across this vibrant selection of toiletries and gifts.