Scented Sachets - Green Tea & Jasmine
by Earth Secrets
Naturally fragranced.
Beautifully presented.
Description
Earth Secrets Scented Sachets contain natural ingredients that have been specially formulated to give an extra fragrance burst to your home.

Relax whilst the fragrance leaves your room with a pleasant aroma and ideal for giving your lingerie and clothes a lovely delicate scent.
Just pop in a drawer or hang in a wardrobe.

Fragrances match those of the Earth Secrets Reed Diffusers to create a complete fragrance experience.
Choose From
GREEN TEA & JASMINE - Sweet, green and relaxing notes of green tea combine perfectly with the bright florals of jasmine.

SWEET PEA & POPPY - Yesteryear's unmistakeable heavenly scent of sweet pea wonderfully blended with the sweet floral of the green notes from the poppy leaves and the opulent aroma of the seeds.

LAVENDER - The natural, calming scent of lavender is gently combined with hints of tea tree & eucalyptus. Delicate notes of violet and frangipani sweeten the fragrance to create a wonderfully relaxing scent.

GINGER & GRAPEFRUIT - Warm savoury notes of ginger complement the light, fresh, sweet and succulent notes of grapefruit.

SANDALWOOD & ROSEWATER - Rich and warm tones of sandalwood are lifted by the sweet floral aroma of rosewater.

PEAR & FREESIA - The sensuous freshness of ripened pear is immersed in a bouquet of freesias, a fresh yet floral scent.

VANILLA - A sweet, creamy vanilla accord characterised by tonka bean, sweet musks and powdery vanilla, enriched with fresh lavender and lavandin oils.

AMBER & CARDAMON - This warm and earthy scent of Amber is complemented by aromatic bursts of cardamom and underlying notes of vanilla bean.

BERGAMOT & MARINE - A fresh, citrus scent of uplifting bergamot, with hints of jasmine and marine, finished with musky base notes.

SAGE & CITRUS - A wonderful blend of herb garden and zingy citrus, this fragrance has fresh top notes with an underlying blend of sage and coriander.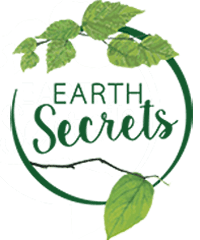 Earth Secrets
Earth Secrets are beautifully packaged petite Reed Diffusers containing natural ingredients that have been specially formulated to give an extra fragrance burst to your home. So sit back and relax whilst the fragrance leaves your home with the pleasant aroma you desire!
Reed Diffusers use natural rattan sticks to delicately diffuse the natural fragrances, bringing the fresh fragrances into your living environment and presented in attractive and elegant designs.
Reeds are inserted into the bottle of scented diffuser fragrance, each reed contains a number of channels that the fragrance can flow through. The fragrance then gradually travels up the reed saturating the reed to the very top. The scent is then dispersed through the air via evaporation.
Because the diffusers are flame free and don't require any heat they are a simple and hassle free home fragrance. solution.