Cranberries & Cream Hand Cream
by Patisserie De Bain
Size:

30ml jar

Ref:

RC-192

Price:

£ 5.00 Add to Basket

3 for 2 offer - Patisserie de Bain Hand Creams *
* Buy any 3 selected Patisserie de Bain Hand Creams and only pay for 2. Prices will be automatically adjusted in your shopping basket. Offer limited to one free product per order.
The fabulous scent of tangy Cranberries is softened by Sweet Chantilly Cream.
With Shea Butter.
Description
If you like your hands silky smooth and sweet-smelling then you've come to the right place! This hand cream is rich in moisturising shea butter and glycerine to keep your hands in tip-top condition with the added bonus of the delectable sweet scent.
Cranberries & Cream delights your senses with a burst of fresh fruit folded gently together with the sweet scent of Chantilly cream.
For that added cuteness, it is packaged in adorable glass jars, perfect for keeping in pride of place on your dressing table.
Includes
Shea Butter
Free From
Parabens
Mineral Oil
To Use
Massage gently into your hands paying special attention to dry patches such as knuckles, in between fingers and cuticles.
You're hands will love the nourishing shea butter and your senses will adore the sweet scent.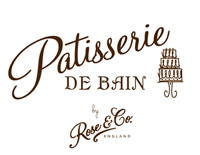 Patisserie De Bain
Darling little cakes and fancies for the bath.
Inspired by French patisseries and cafes.
Afternoon tea can now be had in the bath!
Inspired by colourful French patisseries and traditional sweet shop sweets, the Patisserie de Bain product range is an enchanting blend of styles, colours and sweet fragrances.
Enriched with cocoa butter, shea butter and essential oils and fragrances these little beauties will scent the bath and moisturise the skin leaving it soft and nourished.