Cold Season Herbal Bath - Eucalyptus
by Kneipp
| | |
| --- | --- |
| Size: | 100ml glass bottle |
| Ref: | KP-02 |
| Price: | £ 9.95 Out of Stock |
| Due: | December |
Warms the body, beneficial during the cold season.
Highly concentrated with natural essential oil.
Description
This highly concentrated bath treatment with aroma-intensive, essential Eucalyptus Oil stimulates and helps relieve sinuses especially during the cold and flu season.
Use Eucalyptus when you feel feel a cold or flu coming.
This plant based natural formula will also help to restore and maintain well-being and is fragranced only with aroma intensive essential oils.
Includes
Eucalyptus has a long history of use against colds. It works as a natural disinfectant and therefore is a good choice during the allergy, colds and flu season.
Free From
SLS.¬SLES.¬Parabens.¬Mineral Oil.¬Artificial Fragrance.
To Use
Directions: add one cupful to warm water. Immerse yourself for 10 to 20 minutes. Sufficient for 10 baths.
Tip: When you feel the first signs of a cold coming on, take a foot bath with increasing temperature.
Dip both feet into a bowl filled with warm water and add a few drops of Eucalyptus Herbal Bath and continue to add hot water to increase the temperature. Soak for 15 minutes in water before towelling dry.
Relax in bed for 20 minutes for maximum benefit of your therapeutic foot soak. (this method should not be used by anyone with vascular conditions.
for approx. 10 full baths.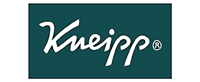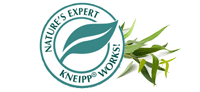 Eucalyptus Range
Sinus Relief.
Kneipp works, naturally.
"Nature has provided us generously with everything we need to remain in good health" (Sebastian Kneipp, 1821-1897)
Established in Bavaria in 1891, Kneipp has been manufacturing contemporary products for health and well-being- proven quality for generations.
Sebastian Kneipp revolutionized naturopathy in the 19th century and created a visionary concept of life. He closely linked together the elements water, plants, exercise, nutrition and balance.