Power Brightening Pure Oxygen Tablets for Colours
by Green Products
Stain Removal For Colours.
Description
Add power to your laundry, pure and simple.
Boost stain removal from colours with these Pure Oxygen Brightener Tablets.
Like a breath of fresh air, they're the most natural bleaching formula after direct sunlight.
Benefits
Revives colours making them look like new
Easy to use tablet form
Includes
Vegan
Septic Tank Safe
Plant based ingredients
Free From
Pure Oxygen Brightener Tablets are free from chlorine and optical brighteners.
To Use
Unwrap one tablet and add to the washing machine drum.
Run your normal wash cycle with your laundry detergent.
Caution
Wash hands thoroughly after use.
Keep out of reach of children.
Contains Sodium Percarbonate which may cause eye injury.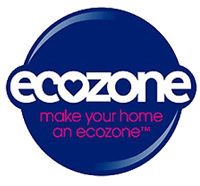 Green Products
Environmentally friendly products for the home.