Rinse Aid
by Ecozone
Dry & Shine
Active quick dry action.
Sparkling glasses.
Shiny dishes.
Allergy UK Approved Product.
Description
For sparkling glasses, shiny dishes and an active quick dry. Use for sparkling glasses and shiny dishes.
The natural ingredients in the formula help to clear any unwanted particles, reducing smearing and streaking without the use of harsh chemicals.
To Use
Fill the rinse aid reservoir in the dishwasher according to manufacturers instructions.¬Don't forget to check the level frequency.For best results use with Ecozone Dishwasher Tabs for a fresh, brilliant finish every time you wash.
Benefits
For active quick dry, sparkling glasses and shiny dishes.¬ A natural formula.¬ Helps clears unwanted particles from your dishes.¬ For smear and streak free dishes and glasses.¬ No unwanted chemical residues left on your dishes.
Suitable for use with septic tanks, this product has been produced in a factory using solar energy.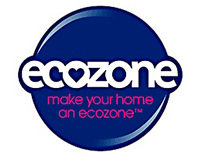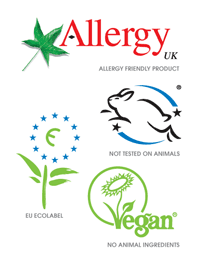 Ecozone
Earth friendly, green products.
Mission - to 'Make Your Home an Ecozone'.
We want to reduce the amount of toxic chemicals you live with. Homes should be safe, clean places for people to flourish, not germs. But we don't see why giving dirt the heave-ho means letting loose all manner of planet-zapping toxins. For Ecozone being green's not about attaining some elitist or hippy ideal. Respecting the environment can be a way of living every day. By giving planet-friendly solutions to your household problems, they hope you'll be able to make choices that are better for you and everyone else, the world over.