Coffee Machine Cleaner
by Ecozone
Clean & Descale.
Odourless & Taste Free.
Description
The non toxic formula works with all machine brands and types.
The cleaner cuts through any limescale and coffee build up in the machine leaving you with a clean residue free machine.
The easy to use, overnight formula cleans effectively leaving no taste or odour in your machine so you can enjoy great tasting coffee every time.
Benefits
Suitable for all machine types.¬ Removes coffee residue and limescale.¬ Easy to use, odourless and taste free.¬ Improves machine performance saving money.¬ Each 500ml bottle enough for 5 applications.¬ Certified by Allergy UK
To Use
1. Empty all water, coffee and take out filters etc.from machine¬ 2. Pour 100ml of coffee machine cleaner into the water tank.¬ 3. Fill the tank.¬ 4. Run the machine 3 or 4 times. Leave overnight.¬ 5. Empty the water tank, rinse and fill with clean water. Run this through 3-4 times and you are ready to go.
Bottle contains 5 uses.
If your machine is more than two years old and has never been descaled please consult the manufacturer before using this product as older parts and seals may become brittle and leak after limescale is removed.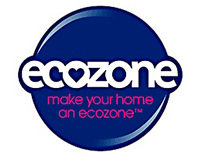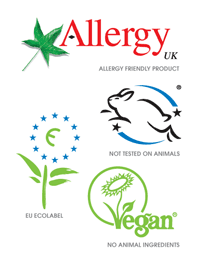 Ecozone
Earth friendly, green products.
Mission - to 'Make Your Home an Ecozone'.
We want to reduce the amount of toxic chemicals you live with. Homes should be safe, clean places for people to flourish, not germs. But we don't see why giving dirt the heave-ho means letting loose all manner of planet-zapping toxins. For Ecozone being green's not about attaining some elitist or hippy ideal. Respecting the environment can be a way of living every day. By giving planet-friendly solutions to your household problems, they hope you'll be able to make choices that are better for you and everyone else, the world over.