Green Tea Intimate Washing Lotion
by Fair Squared
Purifying, Rebalancing, Nourishing.
pH Balanced 4,5
Vegan.
Description
This intimate washing lotion with green tea extract can be used extremely sparingly. It maintains and protects the natural pH balance of the skin in the intimate area and is suitable for daily use.
With its mild natural surfactants, it is a good choice for sensitive skin and people suffering from allergies.
It helps prevent skin irritations and leaves the skin soft and supple.
With Fairtrade apricot kernel oil from Pakistan and Fairtrade green tea from India.
Benefits
Cleans your intimate area without drying.
pH 4,5 respects your natural intimate balance and prevents irritations.
Dermatologist tested.
Includes
Apricot Oil
Green Tea Extract
Free From
Parabens
SLS
PEGs
Petrolatum
Phthalates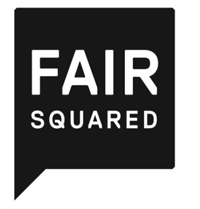 Intimate Care
Natural products
Fair Traded ingredients.
Organic – good for you and good for the environment.
The company want you to like what you see when you glance at a Fair Squared product in your bathroom. And it's certainly not about fancy, and wasteful packaging. What they create are excellent products in beautifully designed and functional containers .