Apricot Shaving Soap
by Fair Squared
Womens shaving soap
For sensitive skin in Intimate area.
pH balanced 4.5
Moisturising.
Description
This unique high quality shaving soap is adjusted to the physical characteristics and needs of the sensitive areas of the body. Formulated to help prevent skin irritations, pimples, skin redness, and ingrown hairs.
Perfect for cleansing your skin whilst you shave to avoid irritating shaving rashes.
Apricot Oil will nourish and protect which makes it well suited for sensitive skin and shaving your delicate bikini line.
Benefits
Cleansing ingredients
Certified by NaTrue
Fair trade
Nourish and protect during shaving
Dermatologist tested
Includes
Apricot Oil
Aloe Vera
Free From
Parabens
Phthalates
SLS
PEGs
Petroleum derived ingredients
To Use
Release pump and apply.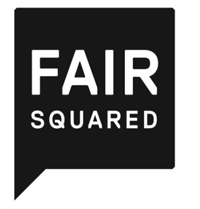 Intimate Care
Natural products
Fair Traded ingredients.
Organic – good for you and good for the environment.
The company want you to like what you see when you glance at a Fair Squared product in your bathroom. And it's certainly not about fancy, and wasteful packaging. What they create are excellent products in beautifully designed and functional containers .