Brilliant Balance Ultimate Night Cream
by Avalon Organics
With Lavender & Probiotics.
Supports skin's overnight repair cycle.
Scientifically proven to brighten skin.
Hypo-Allergenic & dermatologist tested.
(Formerly Lavender Luminosity)
Description
Ultimate Night Cream deeply moisturizes while encouraging the skin's natural restorative cycle to relieve lines and wrinkles.
Licorice Root helps boost radiance while a gentle blend of Prebiotics, Lavender and Cucumber maintains balance and supports skin health.
Benefits
Scientifically proven to brighten skin - 83% of users reported their skin looked brighter and 89% of users reported their skin was smoother after 2 weeks of daily use.
Support's skin's overnight repair cycle
Hypo-Allergenic for sensitive skin.
Dermatologist Tested
NSF Certified
No GMO's, Vegan, Biodegradable
Certified by QAI
Includes
Aloe Vera
Borage Oil
Shea Butter
Lime Oil
Lavender Oil
Evening Primrose Oil
Licorice Root
Lavender Extract
Arnica Extract
Sodium Hyaluronate
Jojoba Oil
Chamomilla Extract
Cucumber Extract
Free From
Natural skincare without
Synthetic Fragrances
Phthalates
Harsh Sulfates
Parabens
Petrochemicals.
To Use
Applying to face and neck after cleansing and toning and before bed completes a daily balancing and brightening regimen.
Comments & Customer Reviews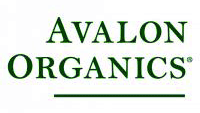 Brilliant Balance Skin Care
With Lavender & Prebiotics.
Certified Natural Skin Care
Truly effective personal care products.
A dull complexion, skin shadows and age spots are often observed as the skin's natural renewal process slows with age.
Brilliant Balance harnesses the energizing power of licorice root to help even tone and draw out radiance, while incorporating a gentle blend of prebiotics, lavender and cucumber to maintain balance and support skin health. (Replaces Lavender Luminosity Range.)