Lavender Nourishing Conditioner
by Avalon Organics
For smooth, shiny, touchably soft hair.
For normal to dry hair.
Description
For hair that is normal to dry, a medley of lavender essential oil, quinoa protein, aloe and vitamin E work in harmony to condition and nourish every strand.
The result: hair is soft, smooth and shiny.
Includes
Aloe Vera
Sunflower Oil
Olive Oil
Shea Butter
Calendula Extract
Chamomile Extract
Lavender Extract & Oil
Lime Oil
Lemon Oil
Jojoba Oil
Free From
None of Avalon products contain parabens, sodium lauryl sulfate, sodium laureth sulfate or sodium methyl sulfate but instead use natural, gentle cleansers that clean the skin and hair effectively.
They use essential oils for fragrance and reject mineral oil, aluminium, petrolatum, propylene glycol, artificial colours, synthetic fragrances and phthalates.
Avalon products are free of DEA, MEA, TEA, PEGs, PEG derivatives, oxybenzone, ethoxylated ingredients associated with 1,4 dioxane, and GMOs.
To Use
To lock in nourishment, massage into freshly shampooed hair and leave for 1-3 minutes before rinsing.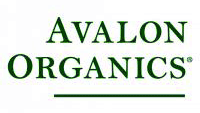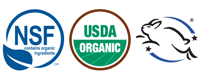 Avalon Organics
Restore Your Hair's Beauty.
Truly effective personal care products.
Utilizing organic essential oils and extracts.
For healthy, lustrous hair you need gentle shampoos and moisturizing conditioners that will cleanse without stripping and hydrate without adding excess weight.
Formulated with natural botanicals and essential oils, these gentle, safe and effective shampoos and conditioners, formulated for specific hair care needs, will give you vibrant, healthy-looking hair without harsh preservatives and hair-stripping cleansers.