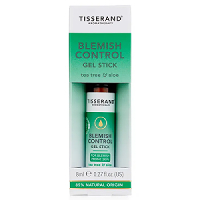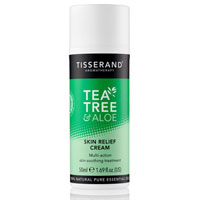 Tea Tree & Aloe Skin Relief Cream
Tisserand Aromatherapy | more info....
TD-501 | 50ml pump bottle | £ 6.50 | Out of Stock
50ml pump bottle
£ 6.50 | Out of Stock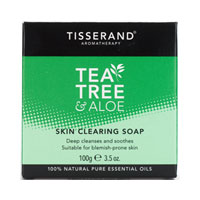 include discontinued items

Tea Tree & Aloe Range
With pure essential oils.
Care for your skin with nature's original guardian, Tea Tree essential oil. The powerful force of Tea Tree complemented with the calming essence of Aloe Vera for unrivalled results.
About
Tisserand have been supplying the purest of essential oils to both professionals and enthusiasts since 1974. Their heritage and expertise in blending essential oils ensure they are recognised as leaders in the field of aromatherapy and wellbeing.
Sourced from all corners of the globe, all the essential oils are 100% pure organic, wild crafted or ethically harvested, and are used and recommended by professional aromatherapists around the world.
Free From
Free from parabens, SLS/SLES/ALS/MCIT/ Cocamide DEA and animal-derived ingredients.
Vegan friendly & cruelty free
Made in England