include discontinued items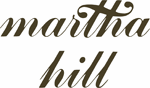 Original Herbal Skin Care Range.
Martha's original four products are unique in their formulation. They are formulated to work together to provide a daily balanced skin care programme. Originating from the late 1960's they are just as popular today.
Suitable for complexions that are:¬ * Normal to Dry.¬* Combination Skin.