Colour Protector Spray
HennaPlus | more info....
HS-4920 | 150ml bottle | Sold Out
150ml bottle
Sold Out
Natural Blond Spray
HennaPlus | more info....
HS-9004 | 150ml spray bottle | Sold Out
150ml spray bottle
Sold Out
include discontinued items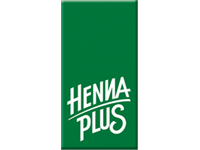 HennaPlus
The natural hair (colouring) specialist.
Genuine natural hair care.
Premium quality from Holland.
An extensive range of shampoos, conditioners, hair colourings, colour maintenance, hair repair and styling products. Based on colourless henna and botanical herbs.
All Hennaplus products are free from SLS /SLES, Phthalates, O & P Aminophenol, Tetrahydro-6 Nitroquinoxaline, Chloro-resorcinol and Lawsone.
About Henna
The leaves of the Henna bush are harvested twice a year, in spring and in autumn. It is widely believed that Henna can only be used for colouring the hair but in fact the opposite is true. Henna is best known for its excellent caring and nourishing qualities providing a wonderful glossy shine.
* Henna harvested in spring and specifically from bushes that are over ten years old is completely colourless. It is this Henna that is used in the HennaPlus range to nourish and repair.
* Henna harvested in autumn contains the colouring pigments used in traditional henna dyes and powders.