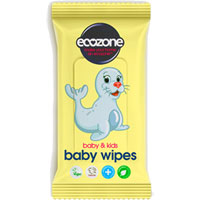 New

Baby Wipes
Ecozone | more info....
GP-BW | pack of 55 wipes | £ 2.50 | Out of Stock
pack of 55 wipes
£ 2.50 | Out of Stock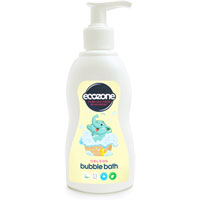 Bubble Bath
Green Products | more info....
GP-BB | 300ml pump bottle | Sold Out
300ml pump bottle
Sold Out
include discontinued items
Baby & Kids
Earth friendly, green products.
Ecozone's organic and natural formula based Baby & Kids skin-care range, aims to reduce the amount of harmful nasties found in most skin-care products.
The plant-based ingredients are Dermotologically Tested and Allergy Friendly, therefore you can be assured that you that your little one's will be safe from toxic impurities and will be able to enjoy the products knowing just how safe and skin-friendly they are! The range provides you with all the essentials to protect your baby's skin from exposure to chemicals and things such as detergents that can cause skin irritation, dryness and chafing. The mild Chamomile scent will be sure to unwind your little one before bed and provoke awakened senses in the morning for any long day ahead!
Free From
Parabens, SLS/SLES, Palm Oil, Silicone, PEG and PPG's.
All products are certified/registered Vegan and Cruelty-Free International approved.