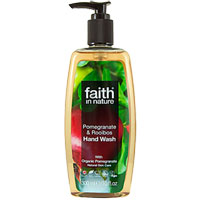 Pomegranate & Rooibos Hand Wash
Faith In Nature | more info....
FN-12PR | 300ml pump bottle | Sold Out
300ml pump bottle
Sold Out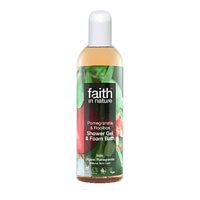 include discontinued items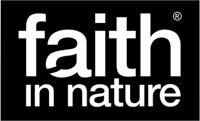 Pomegranate & Rooibos Range
Natural products.
Made in the UK.
The plants that Faith In Nature use in their products smell wonderful, but that's not the only reason they use them. They have an unwavering belief in their power, and each one has been chosen for its healing qualities – resulting in products that work just as nature intended.
About Pomegranate
Pomegranate is an antioxidant and free radical scavenger, has an effect on skin cells damaged by UVA and UVB radiation, has anti-inflammatory properties, and can inhibit sebum secretion.
About Rooibos
Harvested and cured by hand, Rooibos is naturally high in antioxidants.