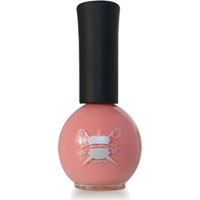 include discontinued items
Jelly Nail Varnish
High gloss and intense colour.
Long lasting formula.
In as little as 8 minutes you can achieve the same strength and quality of a UV gel manicure at your local salon - but in the comfort of your own home and without the need to use a UV light or bonding agents.
The finish is a super shiny, intense colour.
In just 8 minutes and two coats you can achieve beautiful, high gloss, long lasting colour.