include discontinued items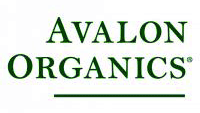 Brilliant Balance Skin Care
With Lavender & Prebiotics.
Certified Natural Skin Care
Truly effective personal care products.
A dull complexion, skin shadows and age spots are often observed as the skin's natural renewal process slows with age.
Brilliant Balance harnesses the energizing power of licorice root to help even tone and draw out radiance, while incorporating a gentle blend of prebiotics, lavender and cucumber to maintain balance and support skin health. (Replaces Lavender Luminosity Range.)
About
Since 1994, Avalon Organics has created exceptionally pure and effective personal care products. They are inspired by organic agriculture and the ongoing cause of sustainability.
It's in the name: Avalon Organics. Their commitment to organic agriculture extends beyond personal care formulation to a passion for home-grown sustainability, a cleaner global environment and, of course, personal health.
Their dedication to these ideals is summarized in the pledge, Consciousness in Cosmetics: To honor our bodies and the world we live in.