include discontinued items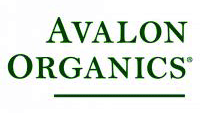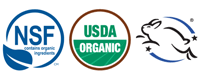 Bath & Body Care
Truly effective personal care products.
Utilizing organic essential oils and extracts.
Avalon Organics bath and body products provide skin with a variety of rich, therapeutic benefits.
Each gentle yet effective product is made from a carefully selected medley of potent essential oils and fragrant botanicals to cater to a specific skin type or need.
About
Since 1994, Avalon Organics has created exceptionally pure and effective personal care products. They are inspired by organic agriculture and the ongoing cause of sustainability.
It's in the name: Avalon Organics. Their commitment to organic agriculture extends beyond personal care formulation to a passion for home-grown sustainability, a cleaner global environment and, of course, personal health.
Deep rooted beauty is the essence of the Avalon Organics brand. Guided by the infinite wisdom of nature and the knowledge that all beauty begins with the Earth, the Avalon Organics brand harnesses the pure benefits in botanicals to create products that contribute to a holistic lifestyle of health, wellness and sustainability.